What is Printify Choice, and how does it work?
Printify Choice is an option that eliminates the need to invest time in the typical Print Provider selection process. With Printify Choice, our platform will automatically select the most suitable Print Provider within our network, considering factors such as price, quality, and the location of your customer, while also ensuring maximum profitability for your business.
Note
The Printify Choice Print Provider Network is currently US-based but supports international shipping. You can see shipping rates for international destinations
here
.
Printify Choice will usually be the best option when it comes to profitability (price). This is because we scour the whole Printify Network and automatically select the best option for your business, and not just price, but also speed of delivery. Any product fulfilled through Printify Choice will be seamlessly dispatched to one of the Print Providers within our network.
To create a product with Printify Choice, browse the Printify Choice category in our catalog, select a product, and then choose Printify Choice. Next, add your design and publish the product to your store. Please note that Printify Choice can only be used to create new products.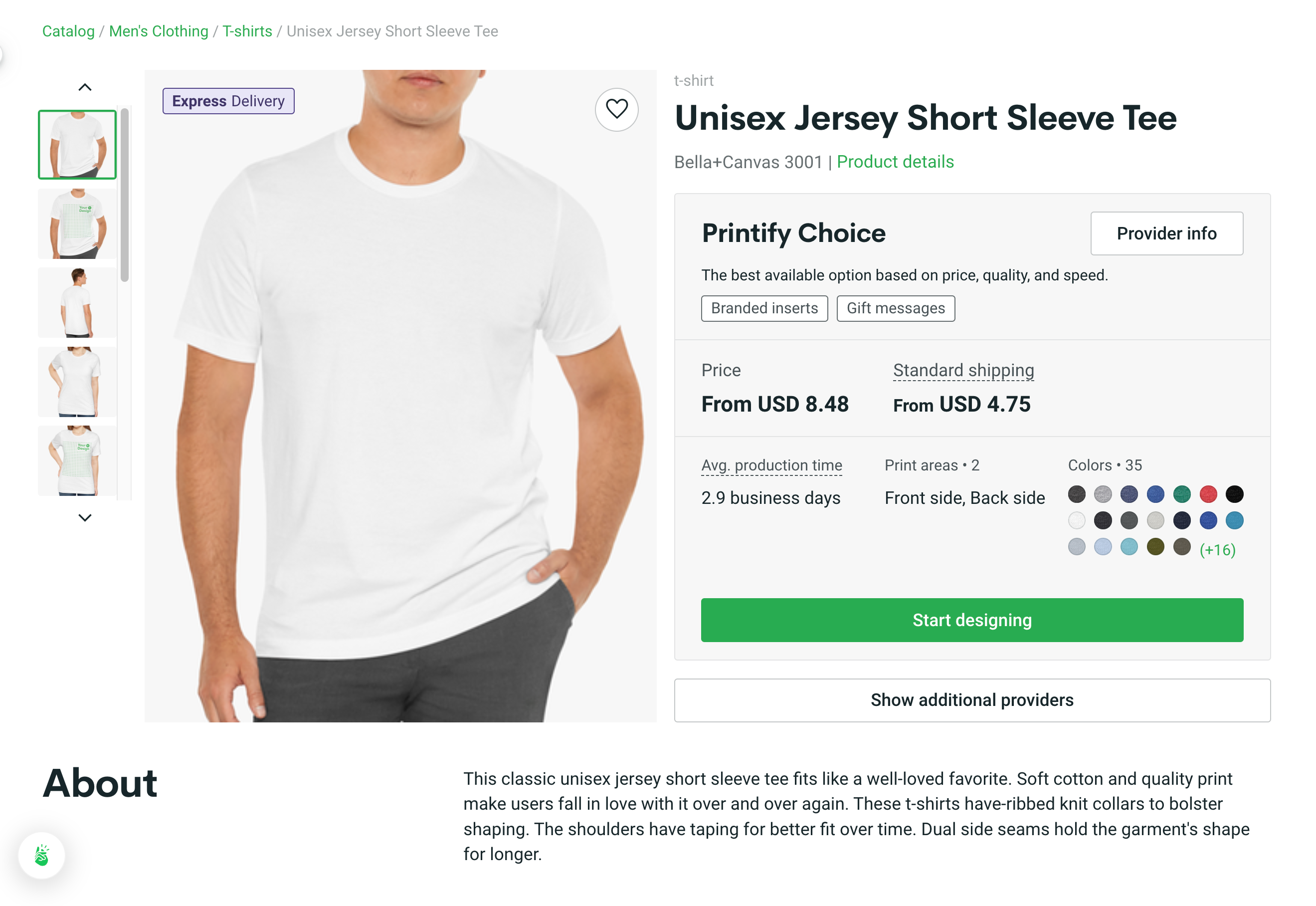 If this option is not displayed automatically, please select "USA" as your target market in the Catalog: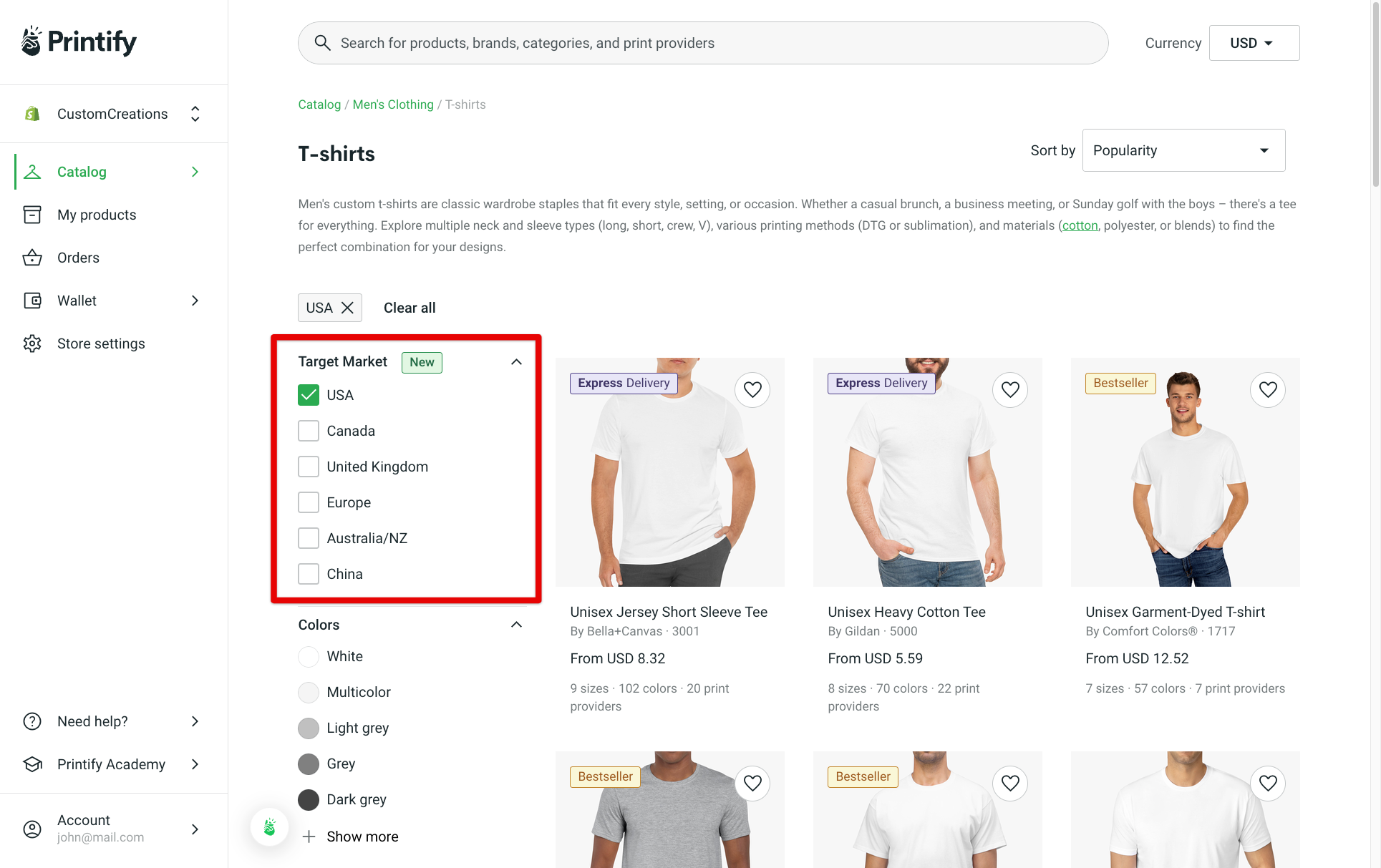 Which print areas are available for Printify Choice products?
Front and back print areas are available.
Will I be able to see the Print Provider fulfilling the order?
When you select Printify Choice, our platform will automatically choose the most suitable Print Provider for the fulfillment. However, the specific Print Provider's details will not be shown.
Is Printify Choice compatible with other Printify features?
Printify Choice is compatible with other Printify features, such as branding inserts and Printify Connect. However, Printify Choice can't be used together with Printify Express Delivery and Order Routing at this time.